AppleInsider is supported by its audience and may earn commission as an Amazon Associate and affiliate partner on qualifying purchases. These affiliate partnerships do not influence our editorial content.

If you ever wished you could use Find My iPhone for your wallet, keys, and other everyday items, an Apple AirTag can make that happen. Here's what you should know.
Apple AirTags, announced back in 2021, are small tracking devices that allow users to quickly locate missing items using the Find My app.
In addition to simple location tracking, they have some other great features not seen on other tracking products. Because of that, and the number of accessories they're compatible with, they're a great option for a low-cost item tracker.
Apple AirTags are small tracking devices that can be placed into bags, hooked to keys, or otherwise attached to items that you want to be able to find if they're lost or stolen.
Once paired with your Apple account, you'll be able to find the location of an AirTag through the Find My app on an iPhone, iPad, or Mac. The app will give you to real-time location of the tracker.
Compared to other tracking devices, AirTags can more accurately provide you with their location because of Apple's wide network of devices.
AirTags can provide accurate location tracking of your stuff by leveraging Apple's Find My network.
The Find My network relies on Bluetooth signals from other Apple devices in the surrounding area. In other word, your fellow iPhone user's phone will detect your AirTag and securely send its location to Apple's servers — even if you're nowhere nearby.
That sounds like a privacy nightmare, so Apple has designed the system in a way that these signals are completely anonymized and secure. You can locate your AirTags — and the items that they're attached to — but no one else can.
The simple stuff
The simplest way to use an AirTag is to simply place it in a bag that you don't want to lose. Your work bag, purse, luggage, or backpack is an obvious choice here — and it won't require any third-party cases or accessories.
You can also attach AirTags to your car keys using a carabiner or another type of accessory that allows it to clip onto your existing keyring.
As far as wallets, AirTags can also be used to track them. Just note that the AirTags can be too thick for many slim billfolds. A larger wallet, like those meant to go inside a purse, will be big enough for an AirTag.
Keeping tabs on your transportation
AirTags can also be used to track larger items that you don't necessarily carry with you. AirTags can be hidden within cars, on bikes, or other valuables.
If you pop an AirTag into a car, you could potentially use it to locate the vehicle if it's every stolen. There are non-theft reasons to pop an AirTag into your car, including if you frequently forget where you park it.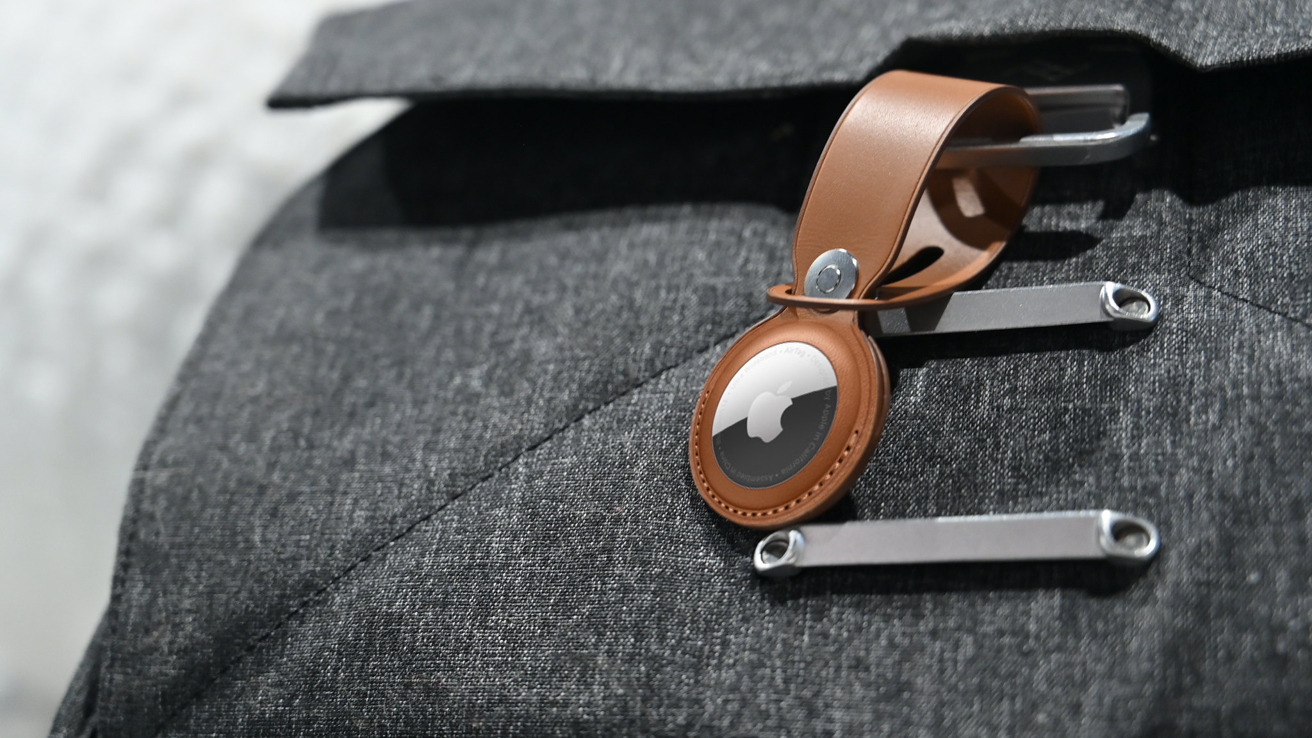 An AirTag on a bag can help you keep tabs on it — and the stuff inside.
There are several cases of people using AirTags to find stolen motorcycles, scooters, and more. If your primary aim is to use them as a theft deterrent, make sure they're well-hidden in your method of transportation.
Tracking pets or children
To be clear, using AirTags to track people is an ethical nightmare. You should not use them — or any tracking device — to locate an individual without their explicit consent. Not only is it ethically wrong, it's also explicitly illegal in a growing number of areas.
However, there are some uses cases where AirTags can be used for tracking loved ones. That includes small children who are too young for a smartphone or Apple Watch, as well as pets — because "loved ones" don't necessarily have to be a person.
There are specific collars you can buy for your pets, as well as bracelet devices that your toddler or young one can wear so you can track them in a crowd. It is worth noting that Apple specifically advises against tracking pets or children with AirTags, since they weren't designed for that purpose.
Other uses
There are a number of other creative uses for AirTags that extend beyond just tracking your bags, cars, or pets.
For example, one woman used an AirTag to track her belongings that were being transported by a delivery company during a cross-country move. The same could go for tracking your luggage as it crosses the country, or keeping tabs on an important package you don't want to lose.
AirTags also have a great feature that will alert you if you leave behind a specific belonging. This Notify When Left Behind capability is perfect for those who frequently leave their coats or bags in public places.
Many of the previous uses cases require a separate accessory or case for your AirTag. Here are a few good options.
AirTag Leather Key Ring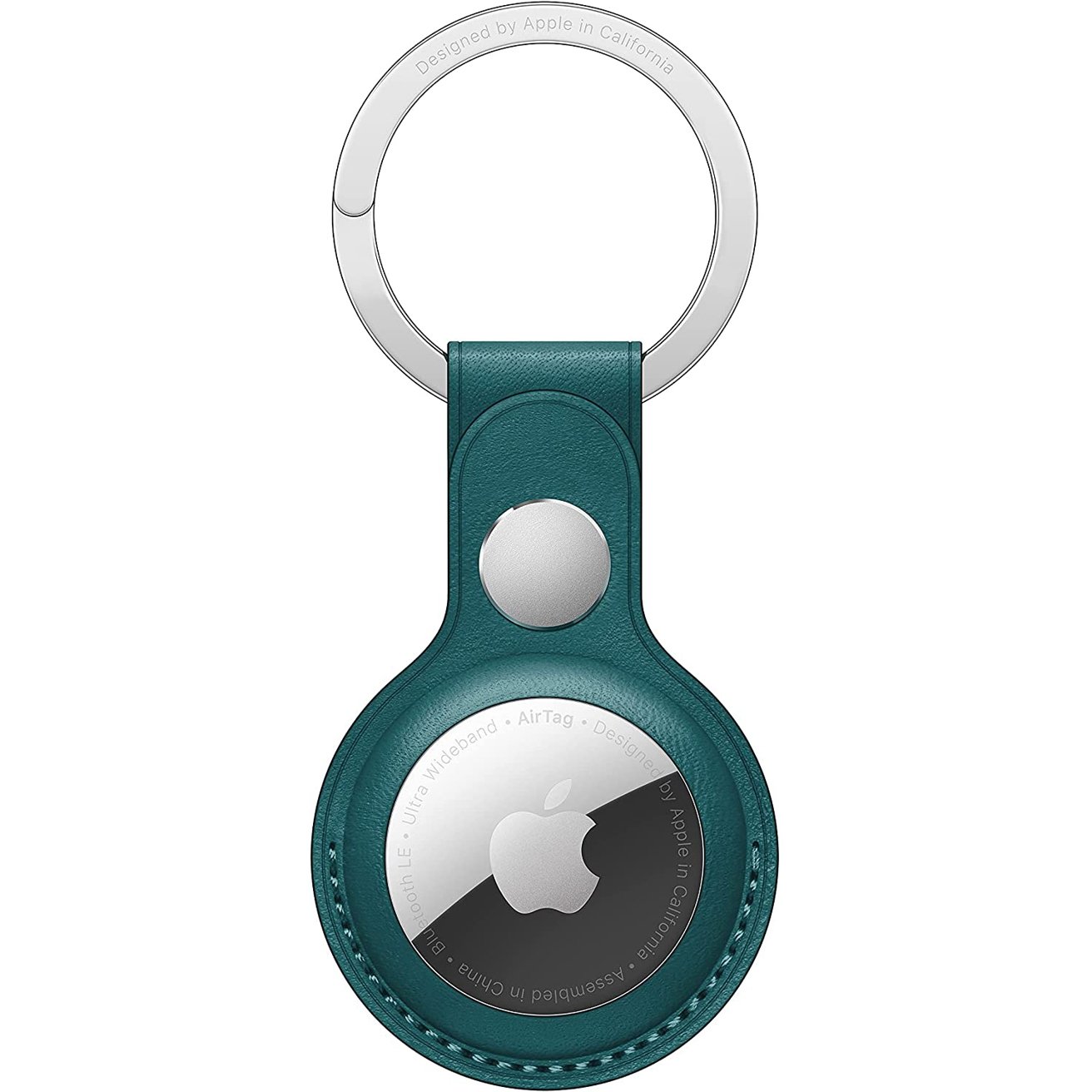 Apple's simple keychain is great for those who just want to attach an AirTag to their keys.
One of the most basic options is this key ring made by Apple. It's a simple accessory that allows you to slot in an AirTag and place it on a key. It's available in several colors on Amazon for $29.99.
Belkin AirTag Carabiner Case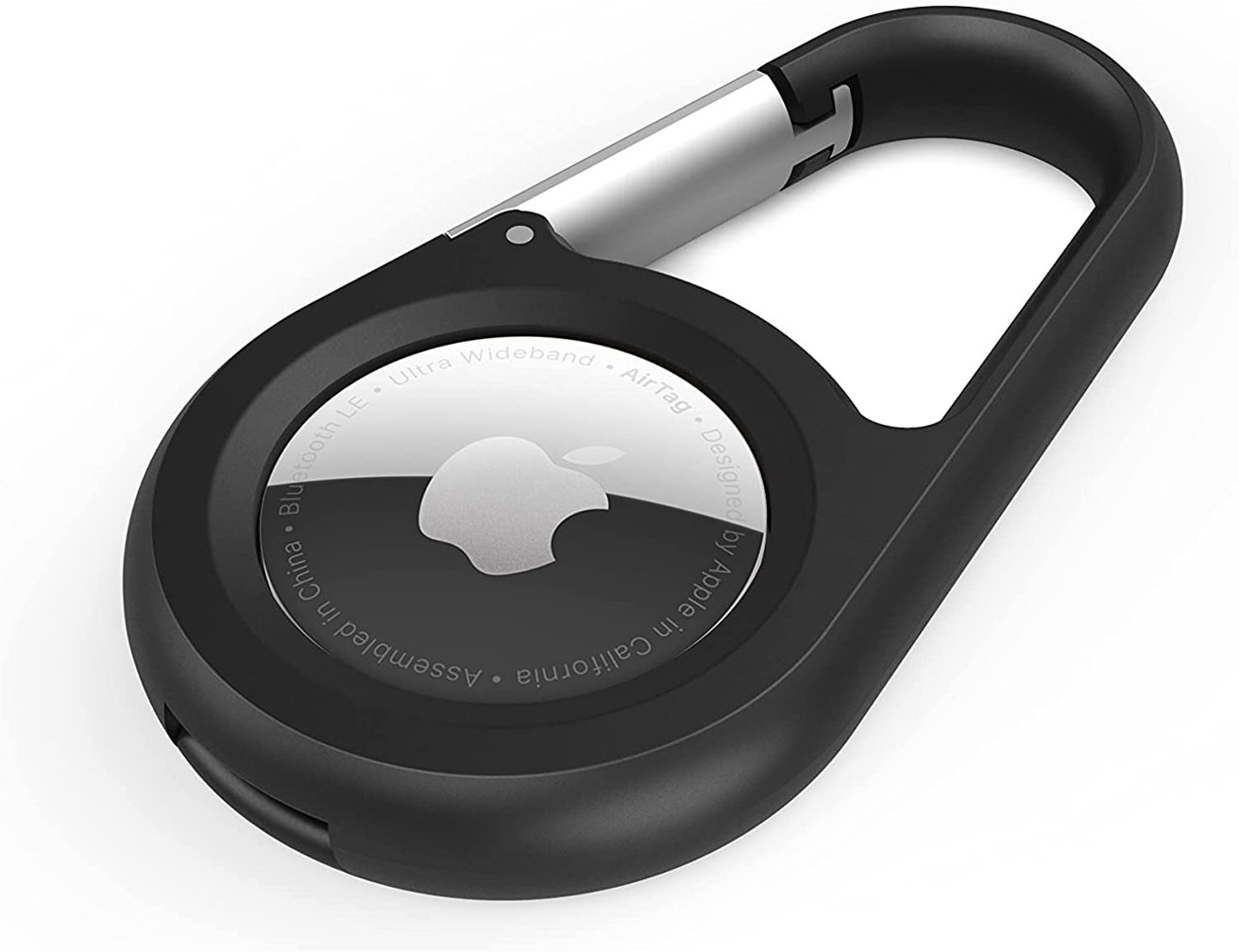 A carabiner case like this can make it easier to clip an AirTag to bags or luggage.
A slightly more versatile option could be this Belkin-made carabiner case. Unlike Apple's own keychain version, you can more easily clip this one onto a bag or briefcase. It costs $19.95 on Amazon.
TagVault Pet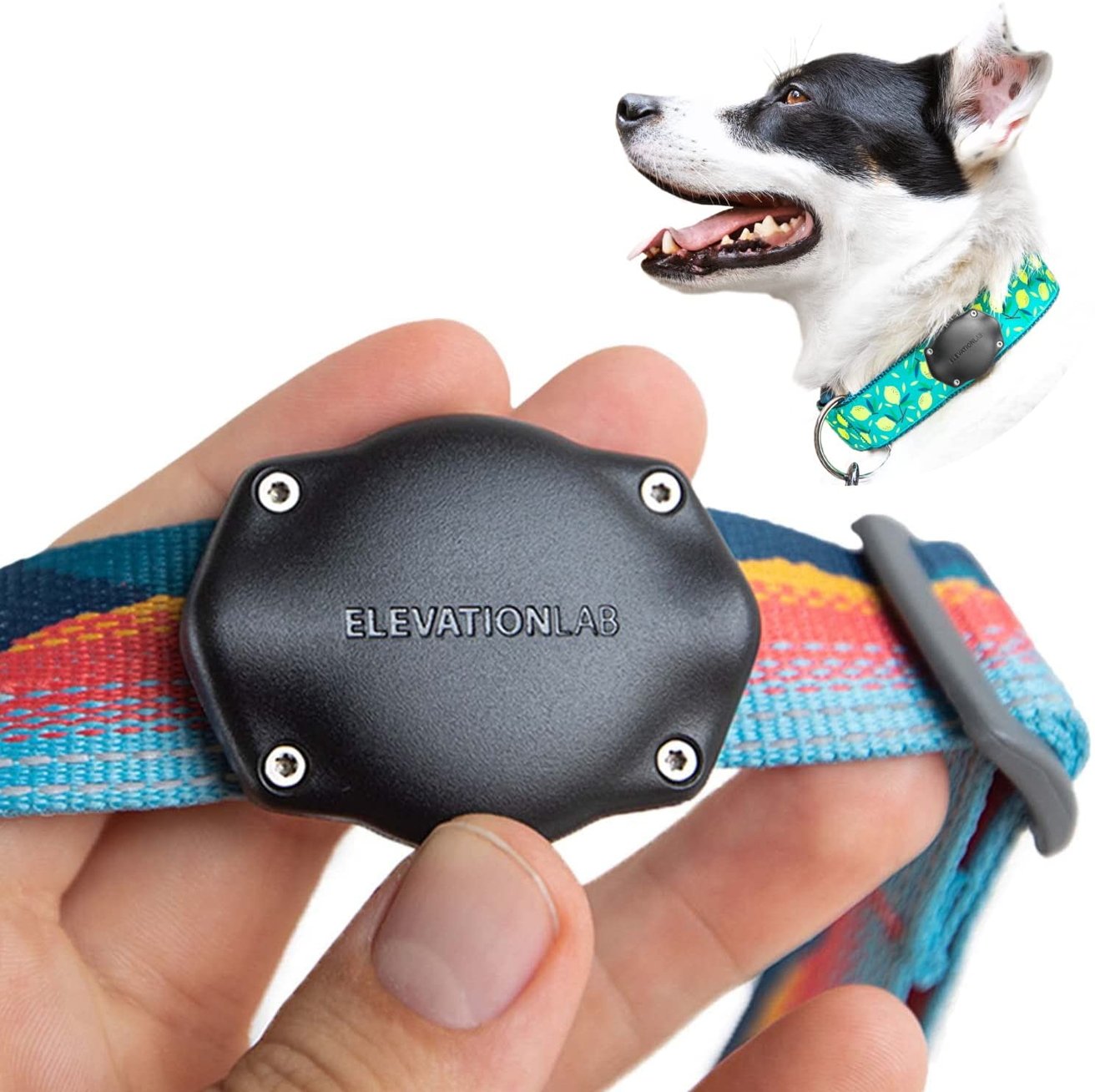 Keep tabs on your pet with an option like this, which is a case that slides onto a collar.
Attach an AirTag to your favorite four-legged friend with this case. It features a rugged design and a universal fit that can attach to collars of all widths. It's available for $19.95 on Amazon.
Aimtel AirTag Adhesive Cover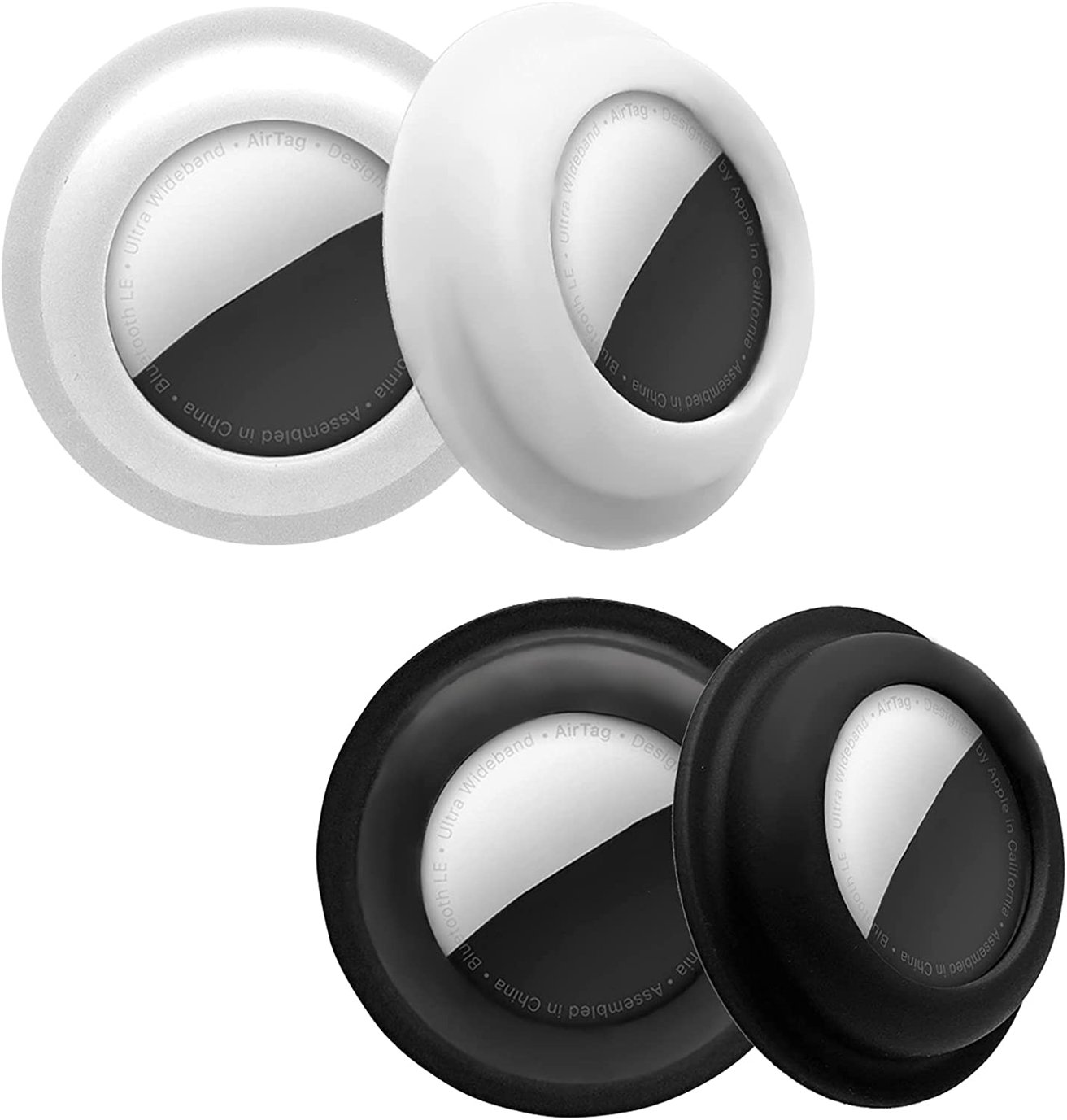 These adhesive cases let you stick an AirTag to basically any surface.
If you need to stick an AirTag on something that doesn't have a convenient attachment point, an adhesive cover is a good option. These are simple and slim cases with adhesive backings, so you can place an AirTag on anything from a camera to a skateboard. A pack of four will run you $12.58 on Amazon.
AirTag wristband for children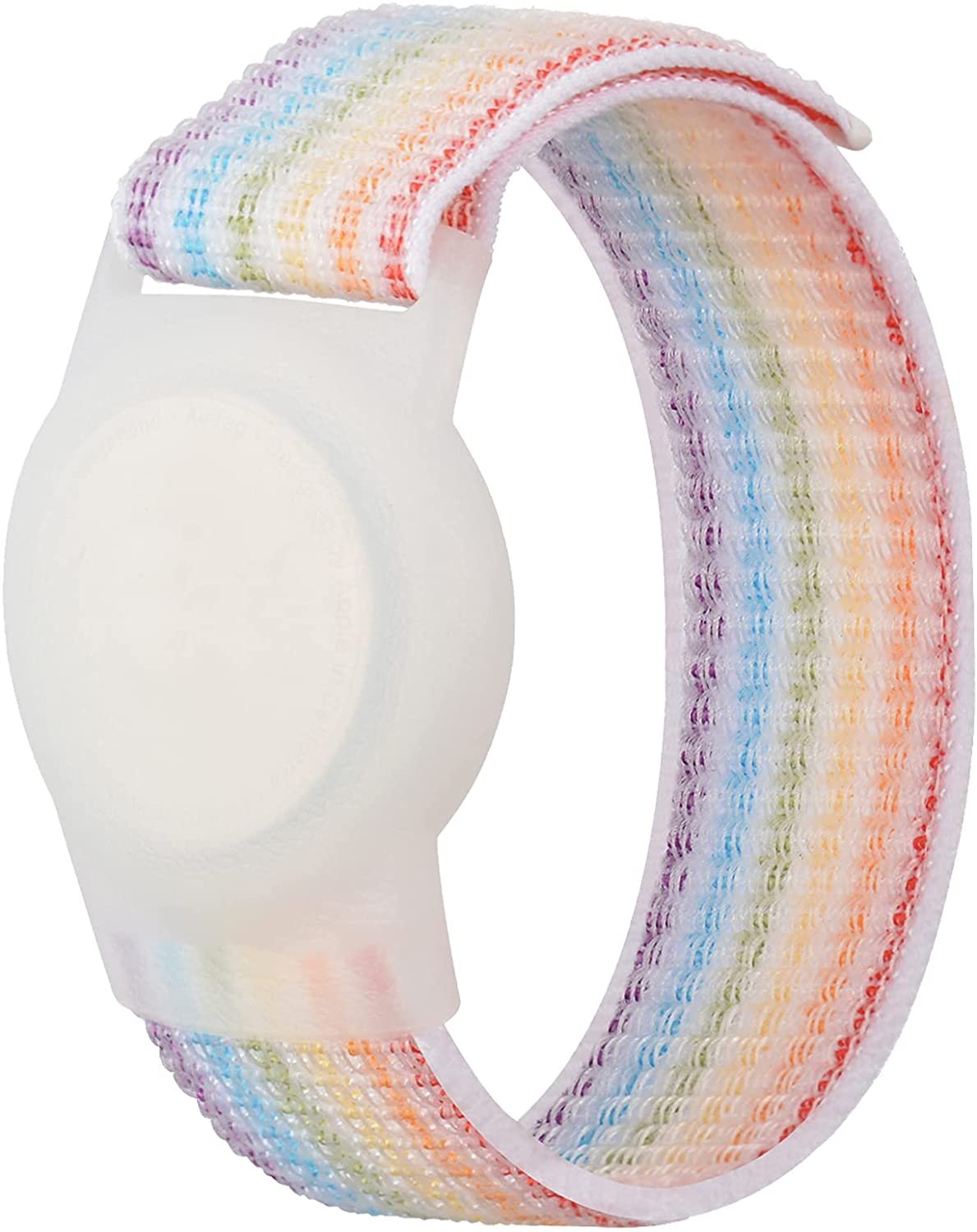 An AirTag wristband could bring peace-of-mind to worried parents at crowded events.
This option is great for concerned parents who want to be able to locate their young ones at a crowded event. Just slip this wristband on a child and you'll be able to quickly find them using Find My, especially if you're in a densely packed area. It costs $8.99 on Amazon.
AirTag card slot holder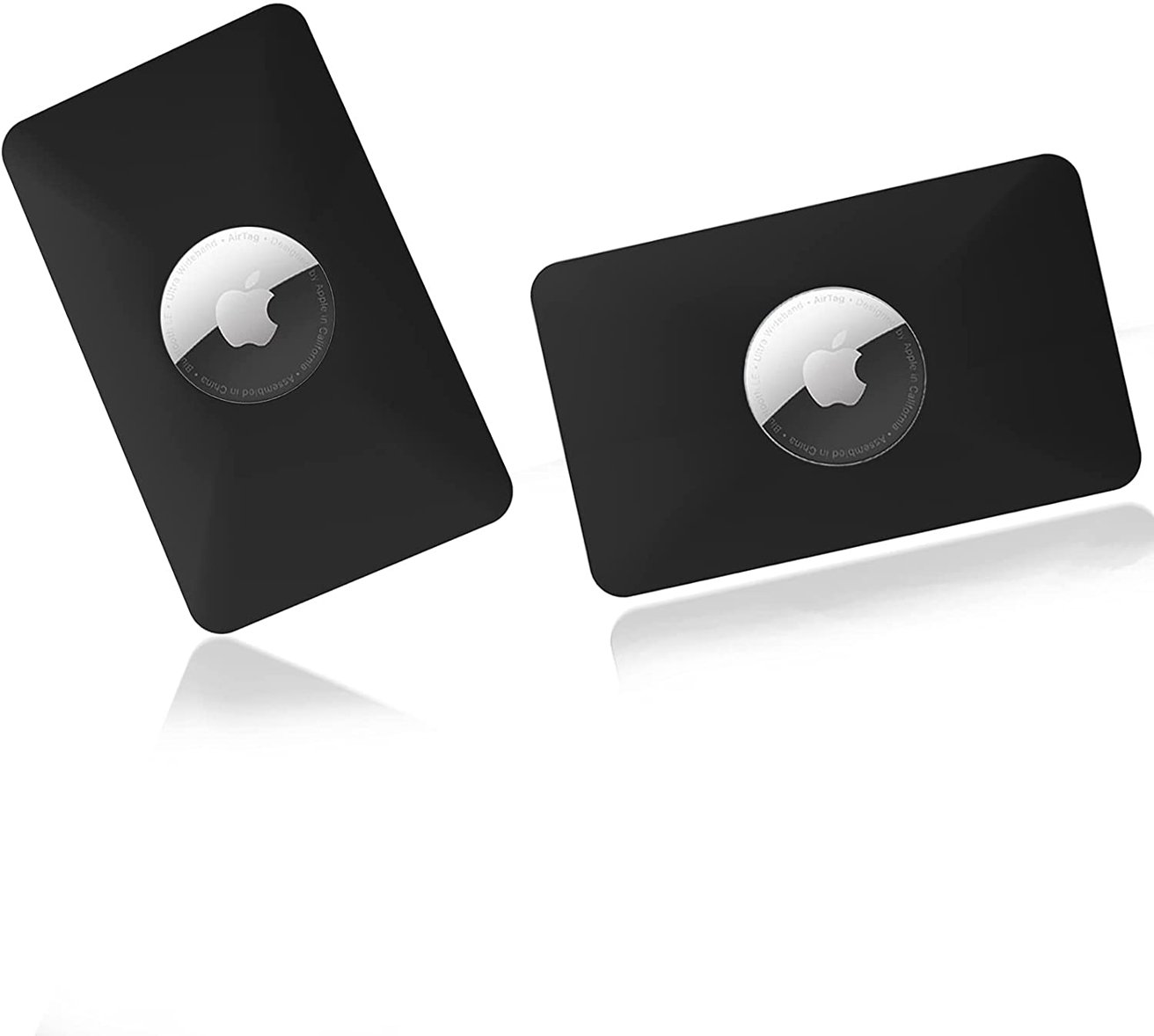 AirTag isn't as thin as a credit card, but those with larger wallets might consider something like this.
The AirTag is probably too thick for ridge-type wallets or slim billfolds, but if you have a thicker wallet that can accommodate the tracker, these thing card slots could be a good buy. They cost $11.04 for a two-pack on Amazon.
.