From now until Earth Day on April 22, Apple is planning to donate $1 to the World Wildlife Fund for every Apple Pay transaction made in Apple Stores, through the Apple Store app, or on the Apple.com website.

Apple announced the promotion in an email that went out to ‌Apple Pay‌ users today, and it is the same promotion that Apple has also done in past years, though with different charities benefitting.
For 60 years, World Wildlife Fund has worked to conserve nature and reduce the most pressing threats to the diversity of life on Earth. Connecting cutting-edge conservation science with the collective power of its partners in the field, World Wildlife Fund strives to develop and deliver innovative solutions that protect communities, wildlife, and the places in which they live.
Apple also used the email to highlight its own environmental commitments and its plan to make every Apple product carbon neutral by 2030.
Along with World Wildlife Fund donations, Apple will celebrate Earth Day with an Activity Challenge. Users can do any workout for 30 minutes or longer on April 22 to earn a special badge in the fitness app.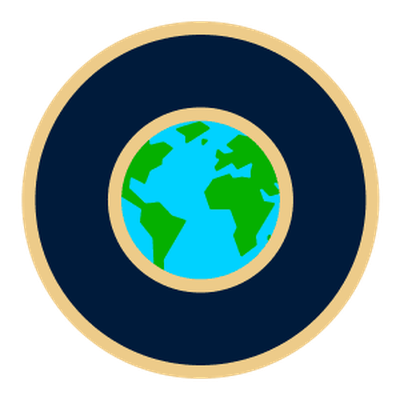 Apple also often tweaks the Apple logo on Apple retail stores in celebration of Earth Day, turning the leaf green.
Related Stories
Apple Supports World AIDS Day With Red Logo at Stores and Apple Pay Promotion
In what has become an annual tradition, select Apple Store locations are now displaying a red Apple logo in support of World AIDS Day on December 1, such as Apple Nanjing East in Shanghai and Apple Ginza in Tokyo, with other locations likely to follow. Photo shared by Shanghai Daily via Storeller Apple has also announced that, now through December 6, it will donate $1 for every purchase made…
Apple Making It Easy For Customers to Donate to Those in Need in Ukraine
Apple is making it easier for customers to donate to the ongoing crisis in Ukraine through UNICEF by adding a banner on top of its website that directs users to an iTunes page that allows them to donate up to $200 using their Apple ID payment method. Apple says that all donations made through the iTunes portal will go directly to UNICEF USA and its ongoing efforts in Ukraine to support…
Apple Makes Six (RED) Apple Watch Faces Available to Download and More for World AIDS Day
For World AIDS Day today, Apple highlighted its long-standing partnership with (RED), which has raised $270 million to combat AIDS since 2006, launched its annual Apple Pay donation program and informative in-app collections, and is offering six downloadable (RED) Apple Watch faces. The six downloadable (RED) Apple Watch faces feature (RED)'s distinctive shade of crimson. Apple says that the …
Apple Halts All Sales From Online Store in Russia [Updated]
Apple today confirmed that it has stopped all product sales from its online website in Russia, which means customers in Russia can no longer purchase Macs, iPhones, iPads, and other Apple devices. Attempting to make a purchase from the Russia store results in a "delivery unavailable" result when trying to add a product to the online cart. Sales have been halted following a plea last week…
Apple Watch to Offer Activity Challenge on Earth Day
Apple Watch users will once again be able to complete an Activity Challenge on Earth Day to earn a special badge and iMessage stickers. To complete the Activity Challenge, users must do any workout for 30 minutes or longer on April 22, according to Apple. As usual, the workout can be recorded in the Fitness app or in any app that can send data to the Health app. "Let's get moving and…
Apple Closes Loophole That Allowed Mir Cardholders to Use Apple Pay in Russia
Apple this week suspended its Apple Pay service for the Mir card payment system in Russia, effectively closing a loophole that had allowed Russians to continue to use the Apple Pay service. According to Reuters, Mir had remained connected to Apple Pay even after Apple restricted the use of the payments service in Russia on March 1 for Mastercard and Visa cardholders. Russia's National…
Apple Developing In-House Payment Processing Technology for Future Finance Products
Apple is working on a multiyear plan to bring its financial services in-house in the future, cutting down on the need for financial partners like Goldman Sachs, Bloomberg reports. Apple is developing payment processing technology and infrastructure such as lending risk assessment, fraud analysis, credit checks, and dispute handling, plus it is working on tools for calculating interest,…
App Store and iTunes Purchases Reportedly 'Turned Off' in Russia
iPhones.ru is reporting that iTunes and App Store purchases can no longer be made by Apple device users located in Russia, leaving them unable to pay for apps, media, or Apple services. According to the Russia-based site, it is now impossible for users to add funds to their App Store or iTunes Store accounts using regional bank cards issued by Russian banks including Alfa-Bank, Sber, and…
Popular Stories
Apple Reveals Winning 'Shot on iPhone' Macro Challenge Photos
Apple today unveiled the 10 winning photos from the Shot on iPhone Macro Challenge that the company launched earlier this year. "Strawberry in Soda" by Ashley Lee, from San Francisco, USA Entrants were able to submit unedited macro photos shot on the iPhone 13 Pro and iPhone 13 Pro Max straight from the camera, but photos edited through Apple's Photos app or third-party software were…
Unreleased Mac Mini Spotted in Latest Studio Display Firmware
An unreleased Mac mini has been spotted within code of the latest Studio Display firmware, adding credence to rumors that Apple is working on an updated Mac mini that could debut sometime this year. Developer Steve Troughton-Smith revealed on Twitter that within iOS 15.4 for the Studio Display, a reference to "Macmini10,1" has been found. That model identifier does not match any existing…
Apple's Rumored Dual USB-C Port Charger Allegedly Shown in Leaked Images
ChargerLAB today shared alleged images of Apple's unreleased 35W power adapter with dual USB-C ports, providing a first look at the accessory's potential design. The images suggest that the charger will have a compact design with side-by-side USB-C ports, foldable prongs, and circular indents that would provide extra grip for removing the charger from a power outlet. 35W would be suitable…
Apple Says Plan for Nearly 50% Commission on Metaverse Purchases 'Lays Bare Meta's Hypocrisy'
Apple has responded to Meta's plan to take a nearly 50% commission for digital asset purchases made inside the metaverse after complaining about fees in the App Store, calling the decision hypocritical. Yesterday, it was revealed that Meta, more commonly known as Facebook, plans to take a steep 47.5% commission for digital asset purchases made inside the so-called "metaverse." The 47.5%…
Apple Scraps Plans for 2022 Mac Mini
After months of rumors about a redesigned Mac mini with the M1 Pro and M1 Max chips, recent reports indicate that Apple has canceled its plans for a new Mac mini in 2022. Apple has been believed to be working on a new Mac mini for some time . It updated the entry-level Mac mini with the M1 chip in November 2020, but the high-end offering is still the Space Gray model with an Intel processor…
.